Assistant Professor of Sociology
Office: Dewing Hall 309F
Phone: 269.337.7122
Email: francisco.villegas@kzoo.edu
Education
PhD, Sociology in Education, Ontario Institute For Studies in Education of the University of Toronto
MA, Mexican American Studies, San Jose State University
BA, Psychology and Social Behavior, University of California, Irvine
Professional Experience
2014-2016, Lecturer, Department of Sociology, University of Toronto Scarborough
Areas of Specialization
Immigration
Race
Membership/Citizenship
Deportability
Illegalization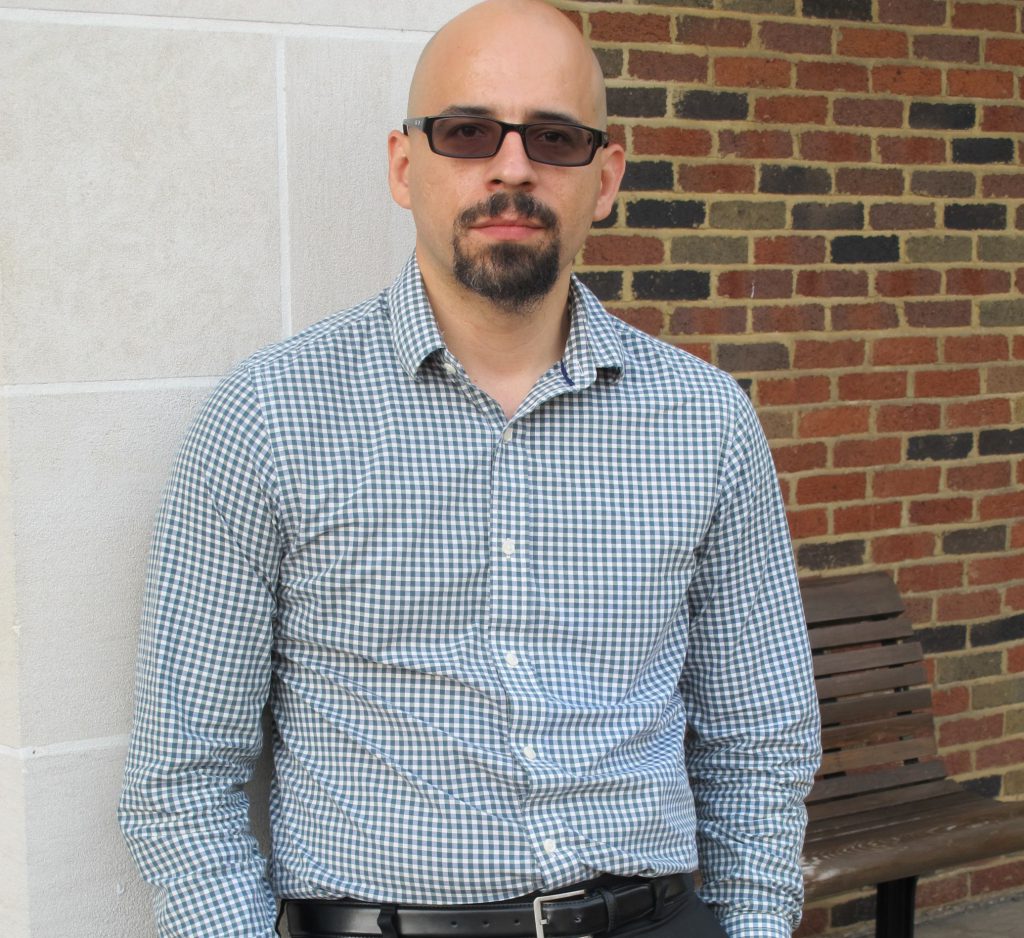 Publications
Villegas, J. F. & Brady, J. (Eds.) (2019). Critical Schooling: Transformative Theory and Practice. Cham, Switzerland: Palgrave Macmillan
Villegas, J. F. & Brady, J. (2019). Continuing important conversations: an introduction. In Villegas, J. F & Brady, J. (Eds.) Critical Schooling: Transformative Theory & Practice. Cham, Switzerland: Palgrave Macmillan. 1-20
Villegas, J. F. (2019). Active communities and practices of resistance: A brief history of school as border zones and resistance in Toronto. In Villegas, J. F & Brady, J. (Eds.) Critical Schooling: Transformative Theory & Practice. Cham, Switzerland: Palgrave Macmillan. 175-199
Villegas, J. F. & Villegas, P. E. (2019). Bordered lives: an autoethnography of transnational precarity. In Hurd, E. (Ed.) The Reflexivity of Pain and Privilege: Auto-ethnographic collections of mixed identity. Boston, MA: Brill Sense. 175-190
Villegas, J. F. (2018). "Don't Ask, Don't Tell": Examining the illegalization of undocumented students in Toronto, Canada. British Journal of Sociology of Education. 39, (8), 1111-1125
Villegas, J. F., Morales, A., Munoz, E., Brown, S., Butler, M., Chung, P. Lal, N., Williams, K. (2017). The Kalamazoo County ID: Recognizing a need and addressing the barriers. (pp. 1-33). Kalamazoo: Kalamazoo County ID Taskforce.
Villegas, F. J. (2017). Access without fear!: Reconceptualizing "access" to schooling for undocumented students in Toronto. Critical Sociology 43, (7-8), 1179-1195.
Aberman, T., Villegas F. J., Villegas, P. E. (Eds.) (2016). Seeds of hope: creating a future in the shadows. Toronto: FCJ Refugee Centre
Villegas, F. J. (2014). Prescribed lack: The prevalence and dangers of deficiency theories to explain the Latina/o schooling experience in Toronto. Latin American Encounters, 2, p. 40-50
Villegas, F. J. (2013). Getting to Don't Ask Don't Tell at the Toronto District School Board: Mapping the competing discourses of rights and membership of stakeholders. In Goldring L. & Landolt, P. Producing and Negotiating Precarious Legal Status in Canada. University of Toronto Press.
Villegas, F. J. (2010), Strategic in/visibility and undocumented migrants. In George Dei & Marlon Simmons, Fanon and education: Thinking Through Pedagogical Possibilities. New York: Peter Lang Publishing Group.